Visit Corsica from Switzerland
Irresistibly beautiful. Surprisingly beautiful and surprisingly close. Whimsical rocky coasts, impressive mountains, green forests with blue mountain lakes, beaches that you only expect in the Caribbean, a fascinating history. Lots, lots of culture and special accommodations.

Corsica, we would like to introduce you to it...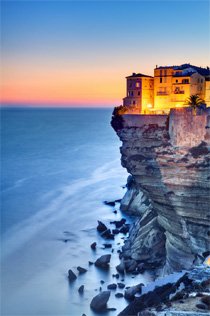 Direct flights from Switzerland
Direct flights from:

Easyjet from Basel
Easyjet from Geneva

Car rental on Corsica
A car is - as everywhere in Corsica - recommended. From Favona, for example, you make a beautiful trip through the Bavella, a route of approximately 3 to 4 hours. Depending on the number of persons in your party, we give you a price quote for the duration of your stay on Corsica. This prices normally includes car rental including all insurances and extra costs. Except a possible 2nd driver and fuel. The driver should have a creditcard is his/her name and - off couyrse - a valid drivers license.

Info and reservations:
For more information and a price quote you can contact Daniëlle van Poppel:
by phone on +31235512291
mobile phone +31651411835
by e-mail to
danielle@frankrijkhuis.nl
Daniëlle knows Corsica very good and has travelled over the island several times.